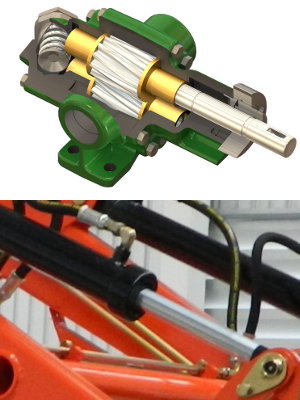 Hydraulic pumps and hydraulic cylinders are an essential part of the continuously growing mechanical industry. At GBT we are specialized in manufacturing the right materials to meet the specific needs of this industry with a highly vigorous application demand. Our clients are global manufacturers of the most important mechanism of these hydraulic pumps and hydraulic cylinders; focused on rotation and sliding. Sliding bearings of GBT are being placed in every sector of the mechanical industry.
Through our technological knowledge and ongoing investment in product development and design, we reach high standards of product quality and continuously work on improving the tribological aspect of sliding bearing materials. GBT supplies various types of sliding bearings, which all offer a longer operating cycle, a high bearing load capacity and high reliability. In GBT we work on offering you sliding bearings of optimum material and design, which at the same time need extremely low maintenance.
At GBT we are confident we can offer you the latest on sliding bearing technologies, supported by a reliable and highly skilled technical team, working from around the globe and capable of solving any technical issues that may arise.
Technologically revolutionary bearings for hydraulics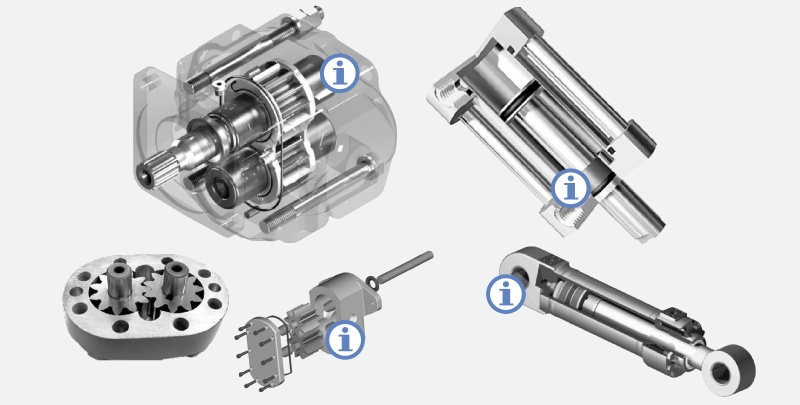 Experience the fluid power by using GBT sliding bearings
GBT sliding bearings are specifically developed to meet the following technical requirements:
Able to dissipate the heat
Low operating bearing clearance
High resistance to wear or abrasion
Good resistance to erosion
Chemical compatibility
Can withstand extreme environmental & operating conditions
Generate little noise
Low weight
High reliability
Longer operational life
Technymon sliding bearings are getting used in following applications:
Positive displacement pump:

Gear pump:
Plunger pump
Axial piston pump
Radial piston pump
Rotatory piston pump

Non positive displacement pump:

Centrifugal pump

Hydraulic cylinders
TECHNYMON BEARINGS FOR Hydraulic Systems INDUSTRY

Composition:
PTFE Modified

(Lead free)

Sintered Bronze
Low Carbon Steel
Tin / Zinc Plating
Read More...