Maintenance Free Bearings
Mining and construction operations play a vital role in the improvement and growth of society, where we greatly rely on the efficiency and safety of these machineries. In this industry machines work continuously and within extreme operating environments.
The following situation can occur during the work process of construction and mining machineries: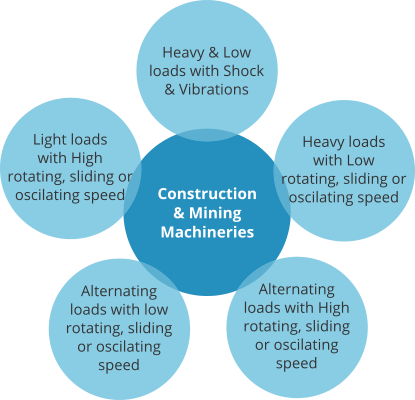 Solutions offered by GBT:
GBT through its experience, knowledge and technology has the full fledge capability to meet these demanding requirements of mining and construction machineries which are working all around the globe. Important qualities in these industries are reliability, sustainability and productivity. GBT is the right partner when searching for the right solution for your applications.
GBT continuously searches to develop new and better solutions in order to maintain its position as one of the world leading sliding bearing manufacturers. Our experience in mining and construction applications, technical expertise in sliding bearings and innovative technology allows GBT to provide proper solutions of 'Maintenance Free sliding Bearings' to our customer through which they can easily maintain longer interval periods for the maintenance, the complexity of the lubrication design unit can be reduced, all resulting in more productive and efficient machinery.
GBT has complete range of sliding bearing material for this application, like MU, TWM, BMT 2G & Plastic Polymer Bearings.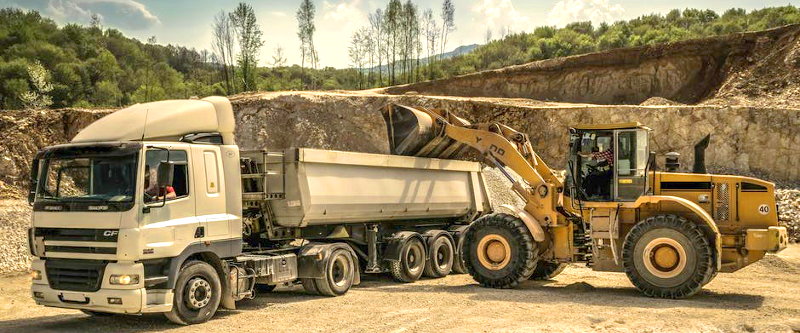 Additional advantages of GBT sliding bearings:
Dry self-lubrications (Maintenance Free Bearings)
Low friction factor, either static or dynamic
Minimized wear and excellent service life
Good chemical strength
Ideal for rotary, swinging or linear movements
Good abrasion resistance
Easy to assembly
Wide range of standard items available
Special items on demand