In GBT we have in-depth knowledge of the complexity of the automotive market based on many years of experience dealing with this market and through our continuous Research & Development we have managed to successfully develop materials that meet the ROHS environmental regulations, are maintenance free and can be used in the rising demand for electrical conductivity.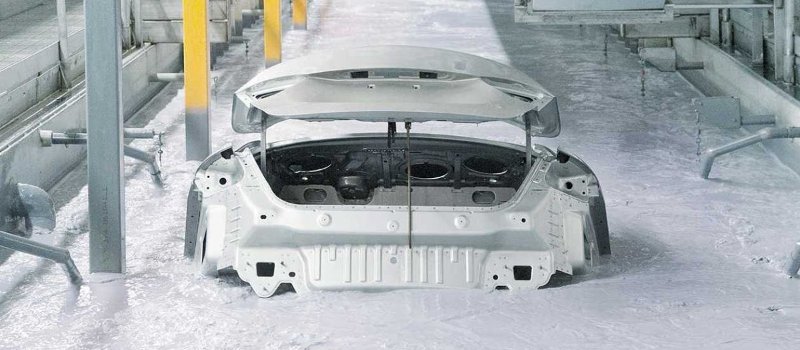 Requirement fulfilled through electrically conductive sliding bearing materials:
To start electro coating processes, all the components of the assembly should be electrically conductive. If the components are nonconductive it will act as an insulator and an electro coating process is not possible. However, GBT Sliding bearings consist of a combination of a special structure, a nomenclature and of a composition resulting in being electrically conductive. Furthermore, it enhances and accelerates the process in a way that painting particles will get attract and will get deposited in the car body evenly, resulting into forming a continuous film over every surface until the coating reaches the desired thickness.
GBT electrically conductive composite materials:
Advantages of GBT sliding bearings:
Electrically Conductive
Maintenance free
Low wear properties
Plastic material does not require any additional corrosion protection
Wide working temperature range
Almost no stick-slip effect
Constantly low friction value
Negligible water absorption