Elevated Temperature Bearings
Already since 1970 GBT is aiming for the most appropriate designs and enhanced product quality for the Oil & Gas market. GBT´s primary goal is to offer the market a Sliding bearing material which is environmental friendly and at the same time having low maintenance costs. Moreover GBT will continue to concentrate on the development of a sliding bearing adapted to future generations of valves and actuators, which will have even longer operating lives than before for 'Elevated Temperature' requirements.
Oil & Gas customers are demanding high reliability sliding bearings that are used in valves, actuators etc. Therefore GBT has developed a complete range of sliding bearings that meet these demands very easily.
Solutions offered by GBT:
GBT has created a revolutionary bearing which is a new generation of sliding bearings, especially developed for applications with elevated temperatures. These special sliding bearings are very effective and consist of a longer operating life, high load bearing capacity and are high reliable.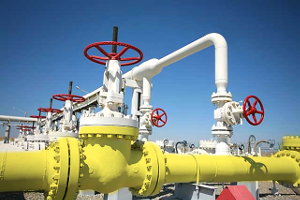 This bearing can be used from –190°C to +800°C with a special coating treatment Duritex SS ≥ 3200 HV". With this material we have can create plain sliding bearings, washers and special parts, which are completely based on the specific requirements of our client´s application.
This demonstrates just how GBT´s R&D departments are continually working on the development of the best suited solutions for sliding bearings and offering a reliable solution for the oil & gas industry.
Additional advantages of GBT sliding bearings:
High load bearing capacity at elevated temperatures
Maintenance free
Low static and dynamic friction factor
Minimum wear and excellent life services
Compact in size
Easy to mount
High resistance to chemicals